Who am I ?
Pages visibles sur liens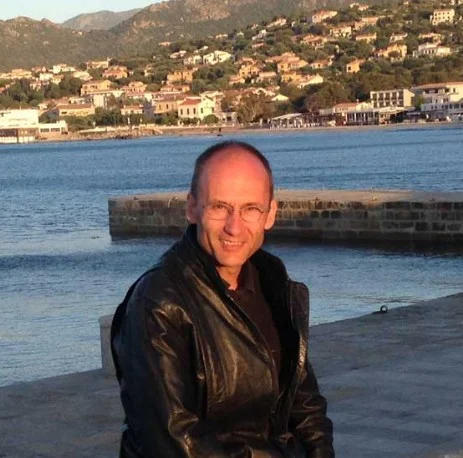 My name is Denis Lecourieux, I was born in 1963, I'm French and I do not come from the medical community.
In 2009, the pseudo H1N1 pandemic has aroused my curiosity and I started to get interested in natural health.
In 2010, I came across a book by Andreas Moritz that passionated me. The Moritz's method has its supporters and detractors on the Internet and the literature falls mainly into threee broad categories:
Group 1 : fans of alternative methods. They generously share the Moritz's protocol, but have they even tried it ?
Group 2 : "we don't understand how it works, so it can't work". Not very satisfactory as an approach...
Group 3 : their business is criticism, they are forced to give a negative opinion. Impossible to hope for an objective view from them.
Who to trust ? Everyone has an opinion but who has seriously tested ? How much credit should be given to this book?
To form my opinion, I therefore wanted to try his method
and after a year, at the rate of a liver cleanse every four weeks, I got rid of all my health problems. I just say it in one sentence, but it's a little short, so I'll say it once again: in one year, I got rid of all the symptoms I had, some of them dating from my childhood.
In 2011, I posted the results of my 16 liver cleanses with some explanations, thinking that it could interest other people. Then I dug this topic in every way, to understand how and why this method produced these such spectacular results. I finally also understood why my health problems dated from my childhood and found their origin. I gradually completed and evolved this informative website, including the section on intestinal cleansing, which is the logical complement to the liver cleanse.
A few years later, my french website agirsante.fr became the reference website on the liver cleanse and offers you, not only all the technical explanations and useful information, but also the most complete basis of testimonials you can find. I have received so many testimonials that for clarity I have sorted them by categories of treaties symptoms. agirsante.fr is now translated into iraisem
yhealth.info. Deepening my knowledge on this subject, I translated agirsante.fr in English (www.iraisemyhealth.info) ans in Spanish and now I enrich every day its content so that it is as complete and precide as possible.
In 2017, I responded to a recurring request. You have asked me several times, in recent years, to be able to buy with peace of mind the best products, the ones I use. As each day many of you want to start liver cleansings, I opened in March 2017 a dedicated web-shop, which offers all the products needed for liver and intestinal cleansing: